Frog Puzzle
By moving the four cards in different positions you can make four or more different pictures. Drag one card over another to swap their positions.
(find out more by moving your mouse over the different frogs)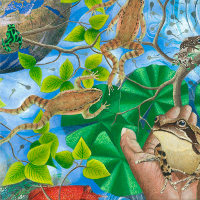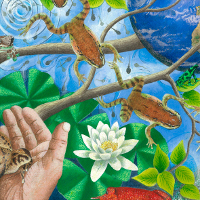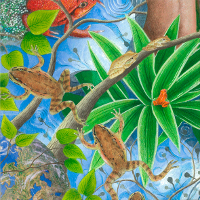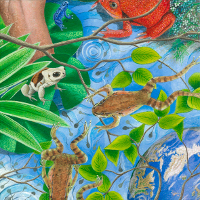 www.durrell.org
durrell wildlife convervation trust.
All around the world frogs are in need of a helping hand to reproduce and protect their habitat.
Check Out the Fabulous Frogs Book
Puzzle concept and illustration all rights reserved Graham Bannister 2009